I am fresh from the Annual Conference on South Asia 2019, where in addition to fantastic presentations, the best featuring Yale graduate students and faculty, of course, I also attended the launch of the South Asian Open Archives. This super exciting project came out of a partnership between JSTOR and the South Asia Materials Project (SAMP), and features nearly 350,000 pages of archival material from across South Asian Studies collections, with more digitized materials on the way! 350,000 pages, all open access, all high quality scans, in 13 different languages and four curated collections including: 1) Caste and Social Structure; 2) Literature; 3) Social and Economic History; 4) Women and Gender.
Everyone that worked on this project (including many South Asian Studies Librarians!) has really put together some fantastic materials, and having them open access means they are free to use by anyone anywhere.
Materials include full scans of books, such as Evolution of Caste by R. Shama Sastri, published in Madras in 1916. Only two libraries in the world have this publication: Harvard and the Graduate Theological Union in Berkeley. Now, the whole thing is available to anyone with a web connection.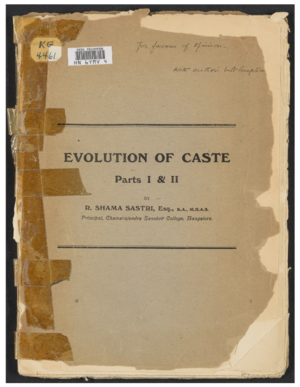 In addition to books, there are a number of cool serials, like Bagi, and Urdu language publication from Lucknow (1939-1940). Previously, this publication was only in UT-Austin's catalogue.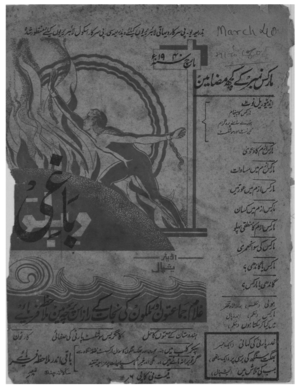 Researchers more interested in literature will also find a wealth of resources ranging from a biography of Gujarati Poet, Bhojo 1785-1850, to a Bengali song book published in 1902.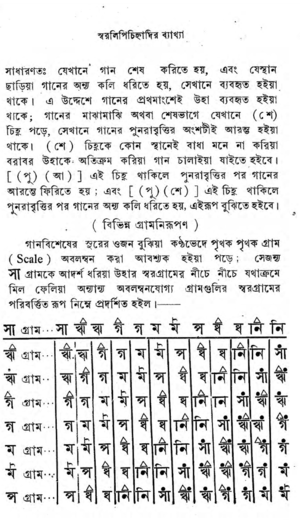 I encourage everyone to spend some time looking through this new collection, and see what other rare finds you can dig up. From what I've seen, it will be well worth it!
By the way, you should check out my South Asian Resources LibGuide for more digital resources as well as primary sources housed at Yale. And, if you are unsure how these materials can be used in your research, check out my Methods and Materials LibGuide as well.
Always feel free to reach out for a consultation with me, or send me purchase requests for materials. Many of your colleagues have already sent requests for ebooks and other materials, and I am always happy to do whatever I can to make access to materials easier and build a truly world-class South Asia collection at Yale.
Finally, have some tea and chat with me during my office hours at the South Asian Studies Council, every Thursday 3-4pm.
…
Brandon J. Miliate, PhD is the new Librarian for South and Southeast Asian Studies at Yale University. When he is not exploring and building the South Asia Collection, he can found at home playing the harp, painting, or taking on yet another language (Telugu sounds nice!). Email him today, at: brandon.miliate@yale.edu